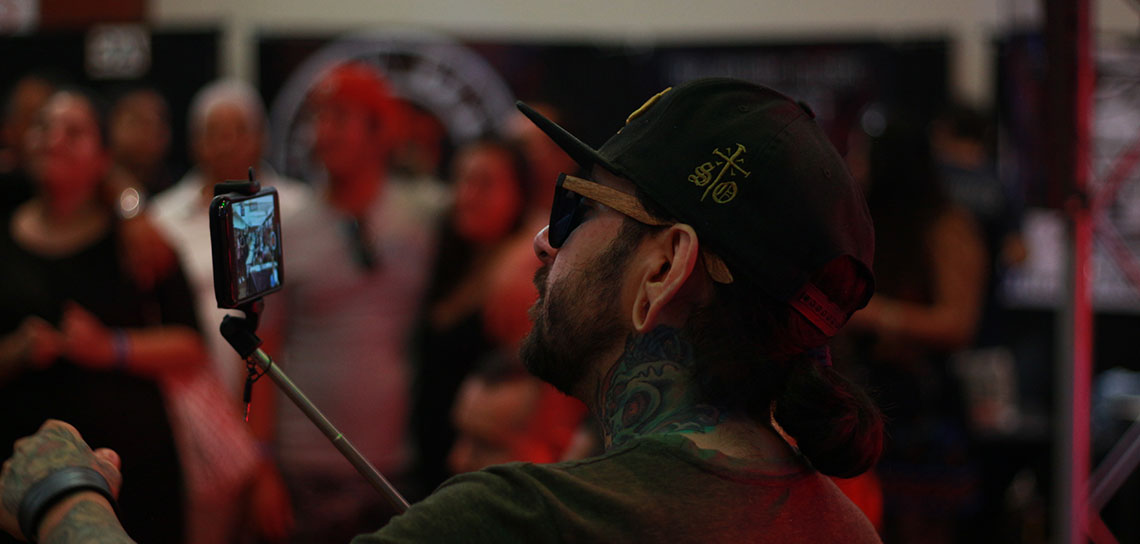 In this short guide, we look at the past, present, and future of tattoo conventions.
It has been roughly two years since the COVID-19 Pandemic of 2020 spread worldwide affecting everyone and everything. The tattoo industry was completely shaken down to its core by the magnitude of the pandemic's effects and, unfortunately, every artist, shop owner, and convention, globally, felt the complete impact of this industry-halting crisis. Having social distancing, mandated isolations, banned public gatherings, as well as restricted and canceled flights, tattoo conventions globally were canceled or postponed. The future? "To be determined".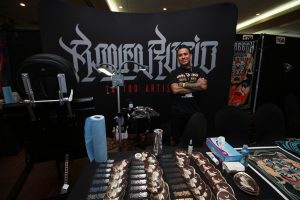 Throughout the history of tattooing, and the history of tattoo conventions, artists and hosts alike have faced obstacles. While the global crisis of 2020 stirred the tattoo industry to an unwanted and unexpected halt and dramatic decline, time has shown us again and again how the tattoo community, and culture, have been brought together to adapt in order to thrive.
The first tattoo convention dates back to January 24th and 25th of 1976 in Houston, Texas. The convention was hosted by none other than the world-renowned artists Lyle Tuttle and Dave Yurkew. The 130 artists that showed up all had a combination of the same set of intentions at Lyle's show, whether it was to have a chance to see work from artists all around the world and learn their techniques and wisdom, or to have the chance to display your work and be seen by your peers.
Conventions for Ink
This event would be one of the first dominoes to fall in order for the tattoo industry and community to be as tightly connected and as successful as it still is today almost 50 years later in a more modernized world. Lyle Tuttle himself was quoted as saying that this was, "The event that changed tattooing forever." This first convention, an assembly of sailors, misfits, hippies, and bikers, would be the birth of our collective culture. It gave way to collective traditions that we each respect and carry every day within the tattoo community with newer traditions and expressions being branched from these. This first convention acted as a place for artists and outcasts alike to meet, to be respected as well as appreciated.
Shortly after Lyle Tuttle's first convention, conventions began popping up all over the world in countries such as Germany and Spain. The two decades since the first convention in 1976 were filled with an increase in public acceptance of tattooing. There was also an overall deeper appreciation for the craft. Global connections with tattoo artists in Japan were being solidified and historic findings like Otzi the Iceman had been discovered, for example. In addition, the 1990s showed a rise in first-time annual tattoo conventions; these showed themselves to be a repeating staple of cities' and countries' societal infrastructure. In January 1996, Lyle Tuttle and Dave Yurkew were co-hosts of the 20th anniversary of the First World Tattoo Convention, back in Houston, Texas again. This celebration reflected on, as well as commemorated, the past 20 years of tattoo culture and growth.
Much like today, with the most recent crisis of the COVID-19 virus, many tattoo artists and conventions throughout time have faced dreadful global events as well. The AIDS epidemic in the 1980s led to a terrible and harmful stigma around the tattoo community and around the act of tattooing itself. This destructive view towards tattooing led many states and cities' approval of tattooing to rapidly decline as well as giving birth to an entire generation of people who still hold onto these preconceived notions they remember from back then.
"According to the Centers for Disease Control and Prevention (CDC), the risk of infection (HIV) through tattooing and piercing is low to negligible, although it isn't impossible. There are no reported cases where a patient has gotten HIV through a tattoo."
But, just as this community has done time and time again, tattoo shops and conventions adapted to the changing times. In this case, they became flexible and compliant with governmental regulations when needed in order to survive throughout time.
Key Details
Now, with vaccines being available in the majority of countries, the world has begun to reopen with the addition of new regulations and precautionary measures, allowing the world to make larger steps towards returning to a sense of normalcy.
For some places, flights and public gatherings have been almost entirely restored
The use of social distancing, masks, and hand sanitizer has shifted from "immediate and required" to "strongly recommended".
These changes show that we as a world are moving back in the right direction.
Reopening tattoo shops and tattoo conventions has been no different; back now better than ever, but just with an extra amount of hand sanitizer along the way.
---
Article Sources
What Do People Really Know About the Medical Risks of Body Ink? https://www.ncbi.nlm.nih.gov/pmc/articles/PMC5868782/
Tattoos: The good, the bad, and the bumpy https://www.sciencenewsforstudents.org/article/tattoos-good-bad-and-bumpy.